SEND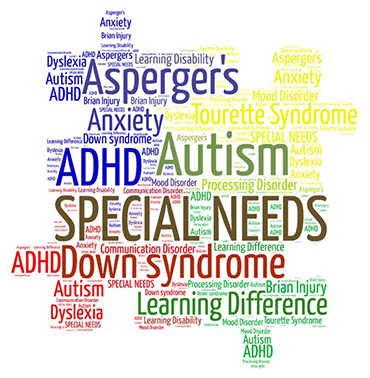 SEND staff in school
SENDCo: Miss Sarah Milne
SEND TAs in school:
Year 1: Mrs Bowcock and Mrs Buckle
Year 2: Mrs Cotton and Mr Patrick
Year 4: Miss Cooper
Year 5: Mrs Norcup and Mrs Dykins
Year 6: Mrs Greatbatch, Mrs Thorne and Mrs Buckle
SEND Governor: Mrs Miller
Staffordshire Local Offer
The local offer for our local authority. This website outlines everything that is available within the LA for children with SEND, and for their parents and/or carers.
What are special educational needs and disabilities?
A child or young person has special educational needs and disabilities if they have a learning difficulty and/or a disability that means they need special health and/or education support, we shorten this to SEND.
The SEND Code of Practice 2014 and the Children and Families Act 2014 gives guidance to health and social care, education and local authorities to make sure that children and young people with SEND are properly supported.
If you or a child that you care for needs extra health and education support, an application can be made for an Education, Health and Care plan (EHC) to your local council.
Inclusion at St Thomas'
All schools seek to be as inclusive as possible, and St Thomas' is no different. We are fortunate to have a team of support staff who work with children with special educational needs and disabilities in school. Our full staff body accesses a programme of continuing professional development that includes the level 1 Autism Education Trust programme and all classroom staff have accessed training about Adverse Childhood Experiences. We seek to fund appropriate interventions to support children appropriately in school, from support in small groups, through specific and targeted computer programmes, to 1:1 physiotherapy sessions, our staff work hard with specialist services in order to ensure that the provision we put in place is the absolute best that it can be.
Learning for life with Jesus - learning from our teacher
Learning for life with Jesus is our school motto and we give thanks that Jesus himself helped and taught people with a wide range of needs and disabilities, thus modelling the practice that we seek to nurture in school. Jesus was accessible to all; he changed his methods depending on the needs of the person with whom he was speaking. Just because someone came to Jesus, or was brought to him, who had special needs or disabilities, he didn't automatically assume that what they wanted was healing. He often would spend time asking them what they wanted from him. We take Jesus' lead in our school. We talk with parents, we talk with children - we want to know how we can work together to support every child with special educational needs and disabilities.
Interventions at St Thomas'
We have a wider range of interventions at St Thomas'. The interventions are only part of the support that is offered to the children in our care. Interventions are delivered by teachers and by teaching assistants and, in some cases, there are specialists who visit school to deliver these sessions. Interventions usually last for a minimum of 6 weeks and their are reviewed by at least one of the following: SENDCo, class teacher, teaching assistant, specialist colleagues from other agencies.
Cognition and Learning
IDL Literacy
IDL Numeracy
Reading Coach
Breaking Barriers
Catch Up Literacy
Precision teaching
Times Tables Rock Stars (used in lower KS2 for all students, but used as a targeted in intervention for older children)
Touch typing
Rising Stars
Communication and Interaction
Talkabout
Time to Talk
Structured Conversations
Social Stories
Forest Schools
Autism Outreach Team support
Social, Emotional and Mental Health
Mental Health Support Team 1:1 interventions
Resilience for learning
Zones of regulation
Emotional literacy
Daily check-ins and debriefs
Sensory and Physical
Physiotherapy
Use of standing frames
Fine motor skill development sessions